Summerleaze and Crooklets beaches in Bude are busy and popular for very good reason. Well-kept and clean, lifeguards are on duty to keep swimmers, body boarders and intrepid surfers safe and Summerleaze boasts the beautiful tidal sea pool which is lovingly maintained by a local charity. Summerleaze has enough sand even at high tide. Check out Rosie's Café on Crooklets beach for child and dog friendly snacks and lunches. Dogs are allowed on Summerleaze in high season if kept on a lead, but banned from Crooklets.
Black Rock beach just out of Bude and further south is dog friendly all year round and has a café, wetsuit hire and toilets. Its neighbouring Widemouth beach doesn't allow dogs but is popular with surfers. Beautiful beaches with just about enough sand to enjoy even at high tide.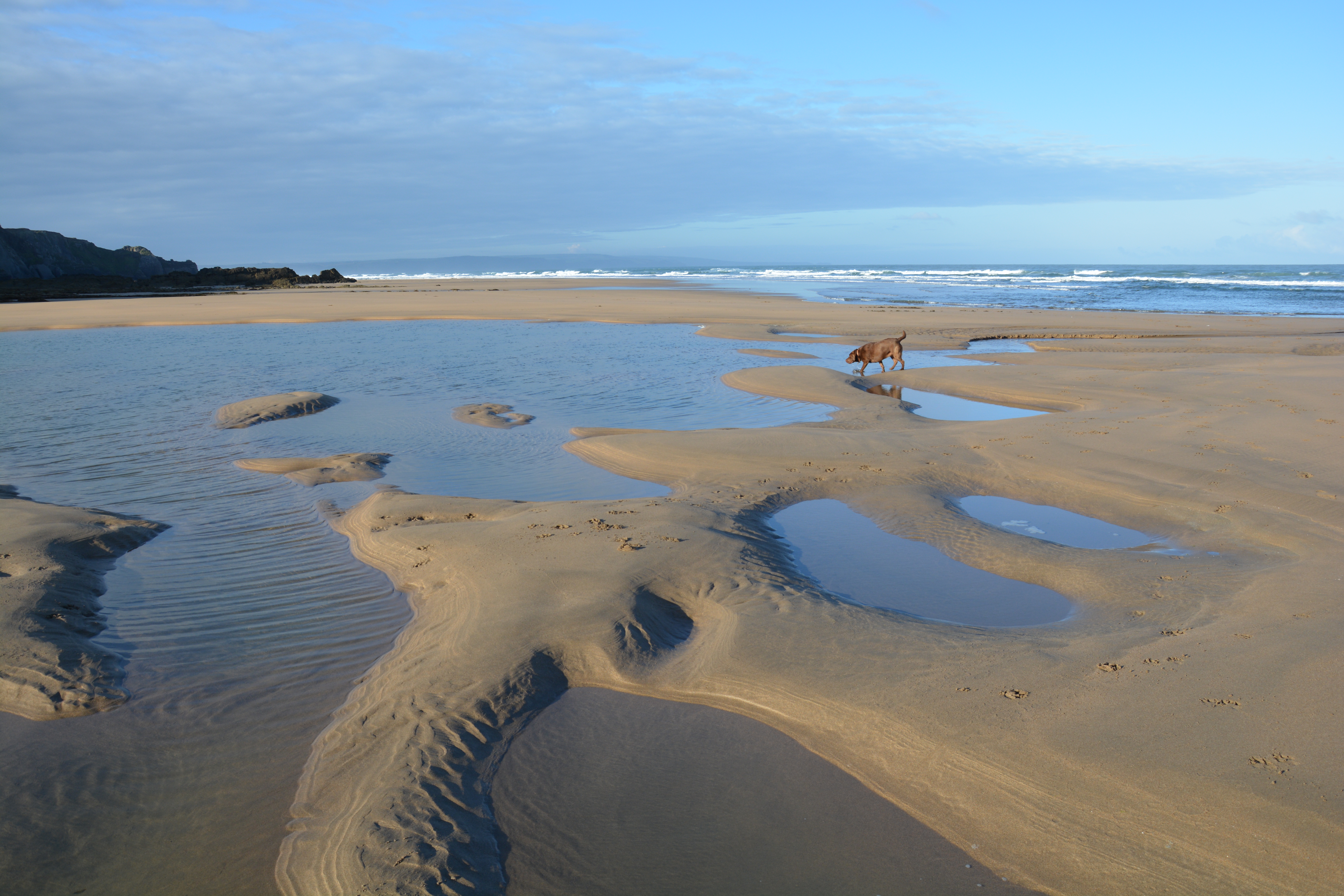 Closer to Sundale Cottage, just a two mile drive, try Sandymouth and Duckpool both of which are managed by the National Trust and less touristy than the beaches at Bude and Widemouth. A two mile drive from the cottage, Sandymouth offers a decent café and the beach is a short walk down a fairly steep but accessible pathway. Be aware that there are car park charges, and the beach is pretty much covered over at high tide, so check the tide times. Duckpool is a mile or so further up the coast, again managed by the National Trust and similarly covered over at high tide, so be aware of tide times. To reach the beach at Duckpool you need to clamber over large stones and pebbles so you do need decent footwear, and it's not suitable for people who are a little unsteady on their feet.  Both beaches are gorgeous and well worth visiting surrounded by soaring hillsides and cliffs, and Sandymouth even has a little waterfall.